mag. Andrej Vizjak, Minister of the Environment and Spatial Planning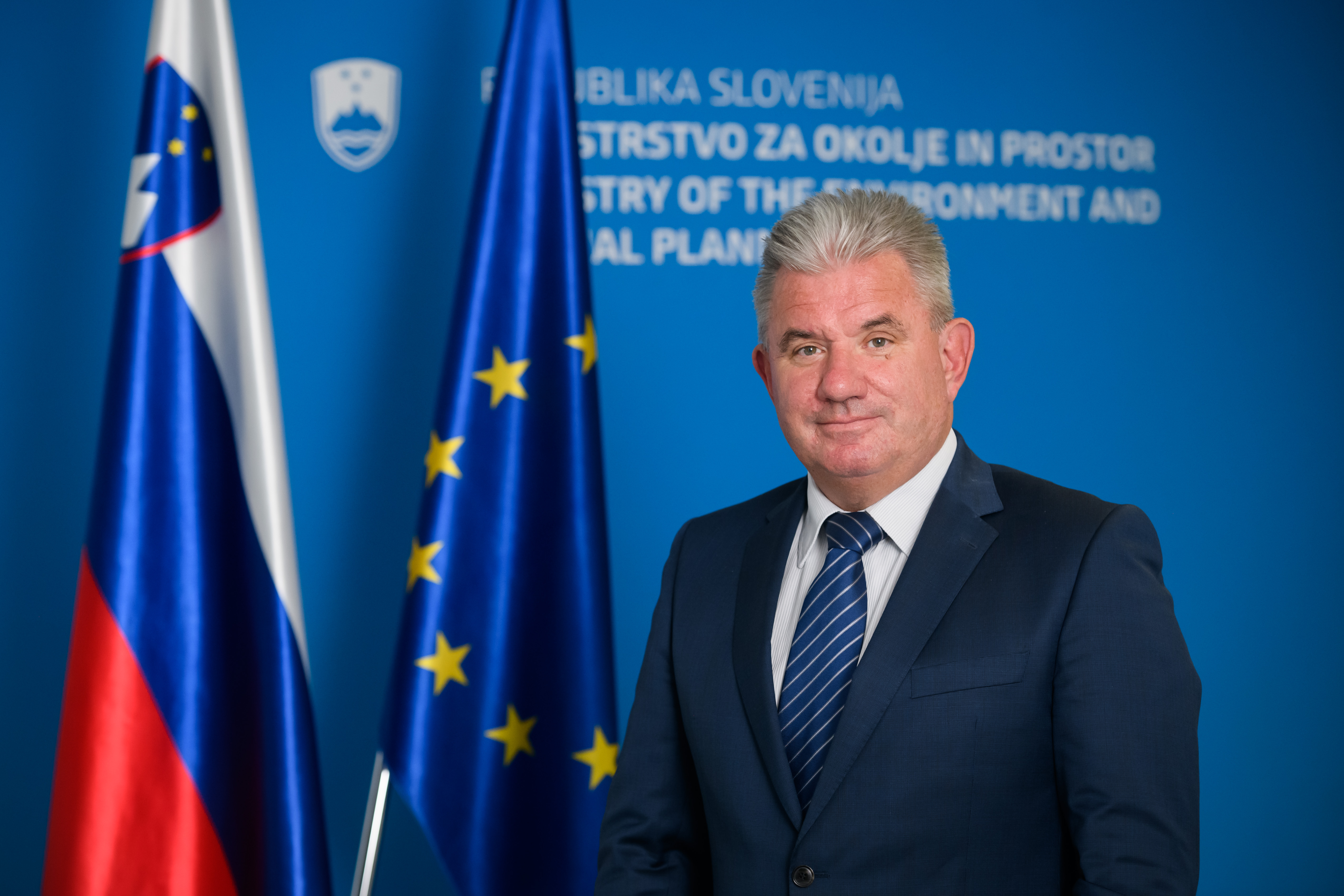 Author: Nebojša Tejić, STA
Mag. Andrej Vizjak, born on 6 August 1964, graduated from the Faculty of Electrical Engineering and Computer Science in Ljubljana. He continued his studies in this field at postgraduate level and obtained a master's degree in electrical engineering in 1994. In 2006 he was granted a licence to act as a member of supervisory boards.
He began his professional career at the Litostroj factory in Ljubljana. He then moved to the Jožef Stefan Institute where he worked on research and development projects for the computer automation of industrial processes for the needs of the Videm-Krško Pulp and Paper Mill. In 1994, he began working as a labour inspector at the Krško regional unit of the Labour Inspectorate of the Republic of Slovenia.
In June 2000 he was appointed State Secretary for Employment at the Ministry of Labour, Family and Social Affairs. That year, he was also elected to the National Assembly of the Republic of Slovenia and became the leader of the Slovenian Democratic Party (SDS) Deputy Group. Two years later he was elected Mayor of the Municipality of Brežice in the local elections. In 2004, he was re-elected as deputy to the National Assembly. During the term of Janez Janša's first government (2004–2008), he was the Minister of the Economy, and during the term of Janša's second government, the Minister of Labour, Family and Social Affairs. From 2008 to 2011 and from 2012 to 2014 he was a deputy in the National Assembly. In 2014 he began working at the HESS company where he became the head of the investment and development service. In 2015 he became the director of Partner, d.o.o.