State Secretary responsible for spatial planning and water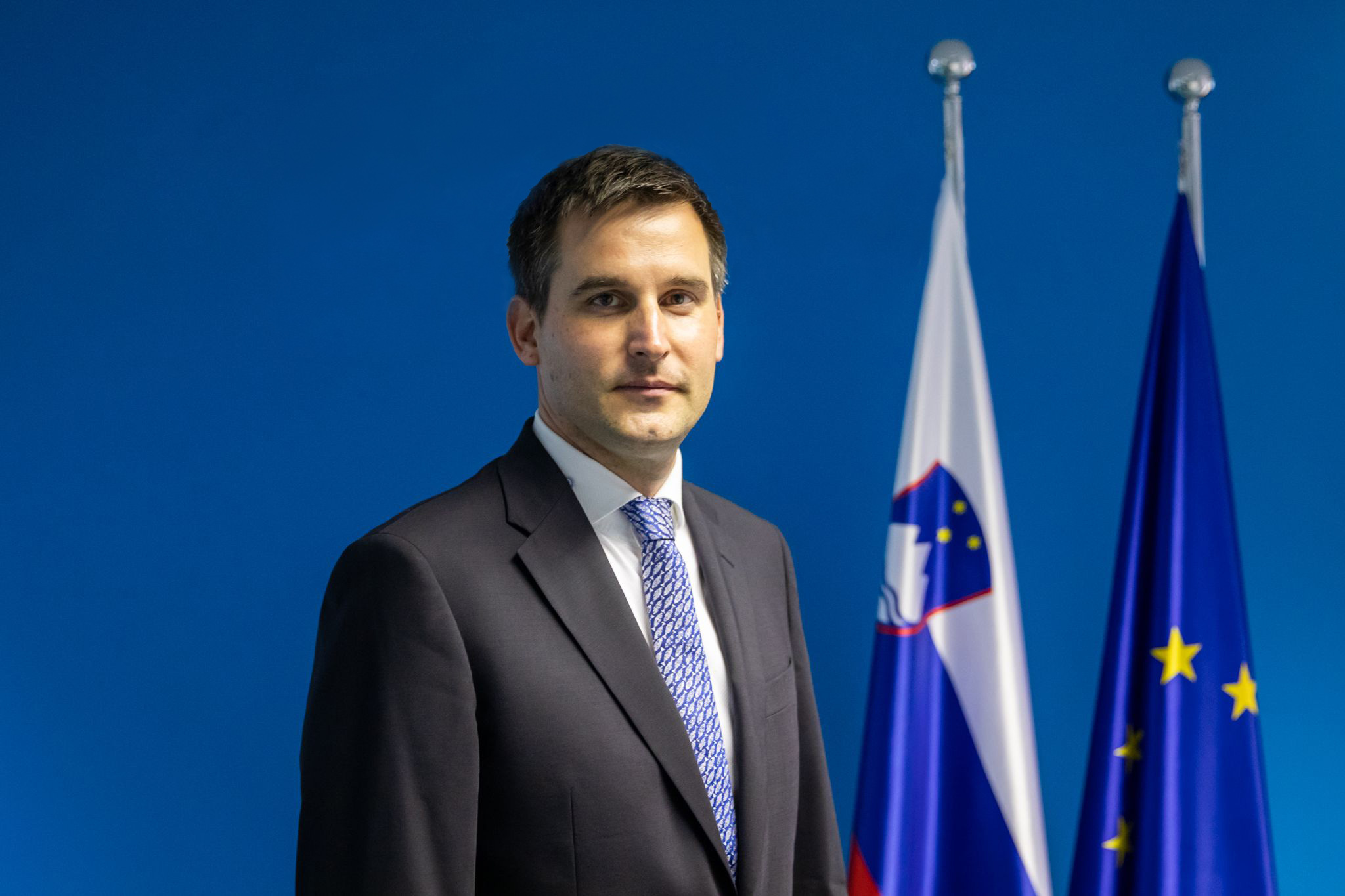 Matej Skočir, born in 1981 in Šempeter pri Gorici, is a university graduate in political science with a focus on international relations, and also holds a master's degree in international economics. In addition, he is pursuing his doctoral studies at the University of Ljubljana.
In 2005, he became a government scholarship holder, in the framework of which he started his professional career at the Agency for Economic Promotion and Foreign Investment, where he was engaged in economic issues regarding cross-border cooperation.
He continued his career at the Public Agency for Entrepreneurship and Foreign Investment, and took over the management of the Foreign Direct Investment Department in 2009. His main responsibility was managing activities to attract foreign investment at the national level. He also coordinated the establishment and updating of an online register of industrial business parks in Slovenia, working closely with local communities and regional development agencies.
Between 2013 and 2017, he headed the Internationalisation Promotion and Foreign Direct Investment Department at the SPIRIT Slovenia Public Agency. In addition to his other managerial, development and strategic tasks as Head of the Department, he also collaborated in the Agency's merger and reorganisation processes, and organised many renowned international events concerning foreign investment at large. Since 2017, he has also been a member of the council of the SPIRIT Slovenia Public Agency.
In 2017, he became Head of the Investment and Internationalisation Promotion Division at the Ministry of Economic Development and Technology. As Head, he was responsible for drawing up government strategies and action plans, actively participated in the drafting of amendments to legislation in force and in projects involving international development cooperation and humanitarian aid, and, above all, coordinated activities aimed at attracting significant and strategic private investment to Slovenia. Among other things, he also participated in drawing up the national list of brownfield areas.
He prepared supporting measures from integral and cohesion sources, including the Climate Change Fund. He led and coordinated the negotiations regarding the Recovery and Resilience Plan, and secured financial resources for sustainable investments that will contribute to decarbonisation, the green and digital transition and increased competitiveness. He remained Head of the Investment and Internationalisation Promotion Division at the Ministry of Economic Development and Technology until he became State Secretary.
At the local level, Mr Skočir is serving his third term as a municipal councillor. In addition, he has been Head of the Committee on the Economy, and a non-professional Vice Mayor of the Municipality of Tolmin since 2020. He is mainly responsible for economic activities and the financing of local communities; he leads working groups and deals with stakeholders of strategic importance for the municipality.
Matej Skočir has a good command of English, Italian, Croatian and Serbian, and is conversant in Russian as well.