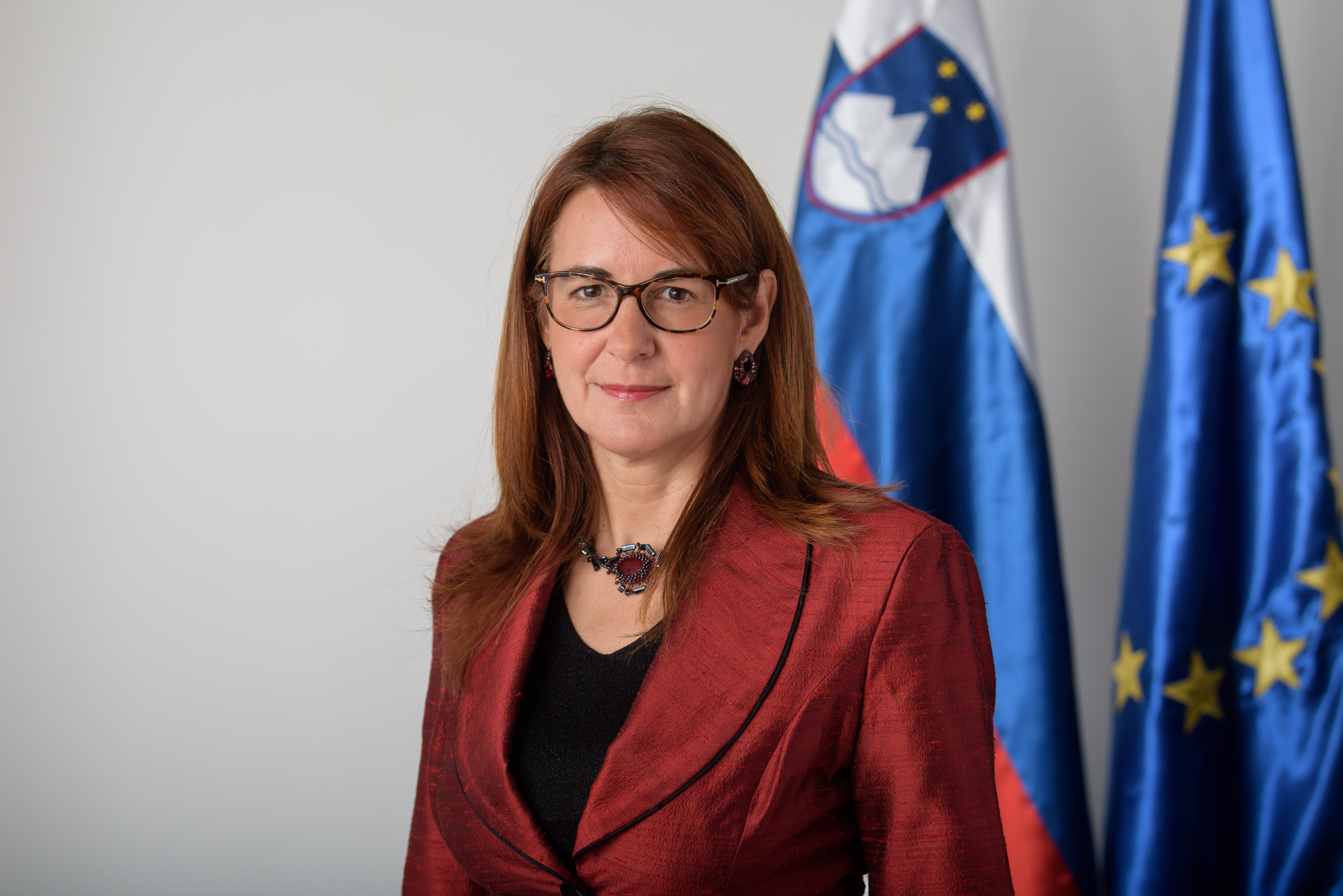 born 22 December 1969
holds a bachelor's degree in law
After graduating from the Faculty of Law at the University of Maribor, she was employed by the City of Velenje authority, where for several years she performed the job of director of the city administration, prior to which she was head of the city's legal office. During her time at the city authority she participated actively in the work of the Association of Urban Municipalities of Slovenia and the Association of Municipalities and Towns of Slovenia, in which for several years she headed the committee for legal and legislative issues. As a representative of the municipalities she worked in the supervisory board of the Operational Programme for Environmental and Transport Infrastructure Development and the Operational Programme for Strengthening Regional Development Potentials.
In 2014 she was elected a deputy to the National Assembly and up until her appointment as minister in May 2015 she also served as Deputy President of the Assembly. From May 2015 to September 2018 she was Minister of Defence.