Andrej Čuš, State Secretary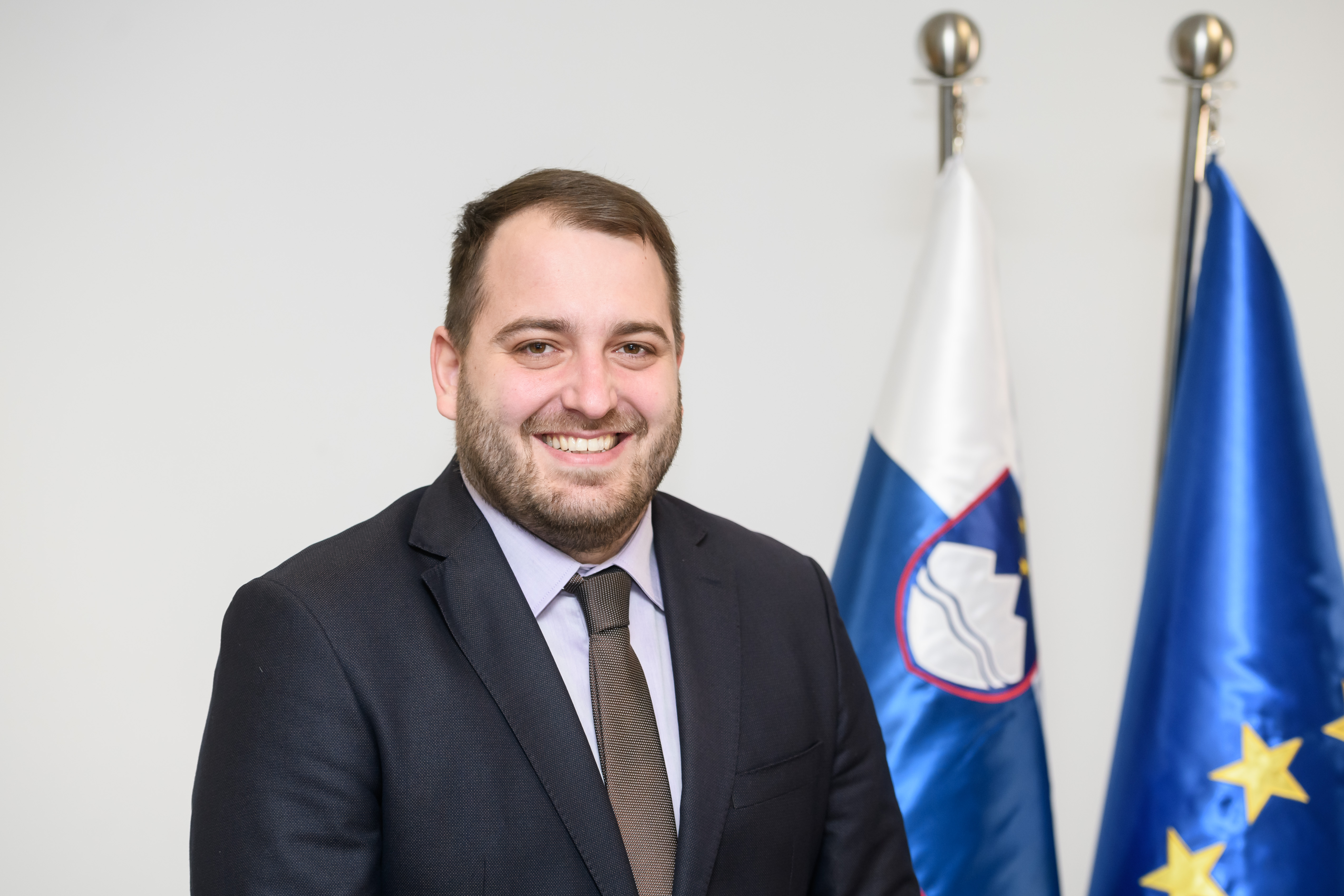 Author: Nebojša Tejić
Andrej Čuš was born on 29 July 1990 in Maribor and lives in Ptuj. After completing the High School of Business in Ptuj, he did his undergraduate and graduate studies (1st and 2nd Bologna cycle studies) at the Faculty of Applied Business and Social Studies and gained the title of Master of Intercultural Management. He is currently completing his doctoral studies, and for a certain period he was also a Zois scholarship holder. He has been State Secretary at the Ministry of Economic Development and Technology since 22 March 2021.
He has been an active member of society since high school, when in his 3rd year he assumed leadership of the local secondary school student club, and in the school year 2008/2009 he became president of the Secondary School Student Organisation of Slovenia, where he first became acquainted with politics through dialogue with the Government of the Republic of Slovenia. In 2009, he was also a member of the Council of the Government of the Republic of Slovenia for Youth. As a university student, he assumed the leadership of the local student club and was active in several youth organisations at the local and national levels. He was also a member of the supervisory board of the Youth Council of Slovenia.
He ran for the first time in the 2011 parliamentary elections and on 4 February 2013 he became an alternate deputy in the National Assembly of the Republic of Slovenia. Prior to that, he was employed in the National Assembly as a specialised assistant. He was re-elected a deputy of the National Assembly in the 2014 parliamentary elections, and he focused primarily on sustainable development, green technologies, youth initiatives and harmonious regional development. All throughout this period he has also been active internationally.
At the end of his term of office as a deputy in the period 2014-2018, he found employment in the commercial sector, where he had already gained experience while working in the family business during his high school and university student years. In this period, he was also a sole trader and obtained further experience as a member of the supervisory board of Public Services Ptuj d.o.o.
In addition to his professional success, Andrej Čuš is also a successful athlete, having won several medals in national championships and international judo competitions, and he was also a cadet national champion and a member of the cadet, junior and senior national judo teams in competitions at home and abroad.