Uroš Lampret, State Secretary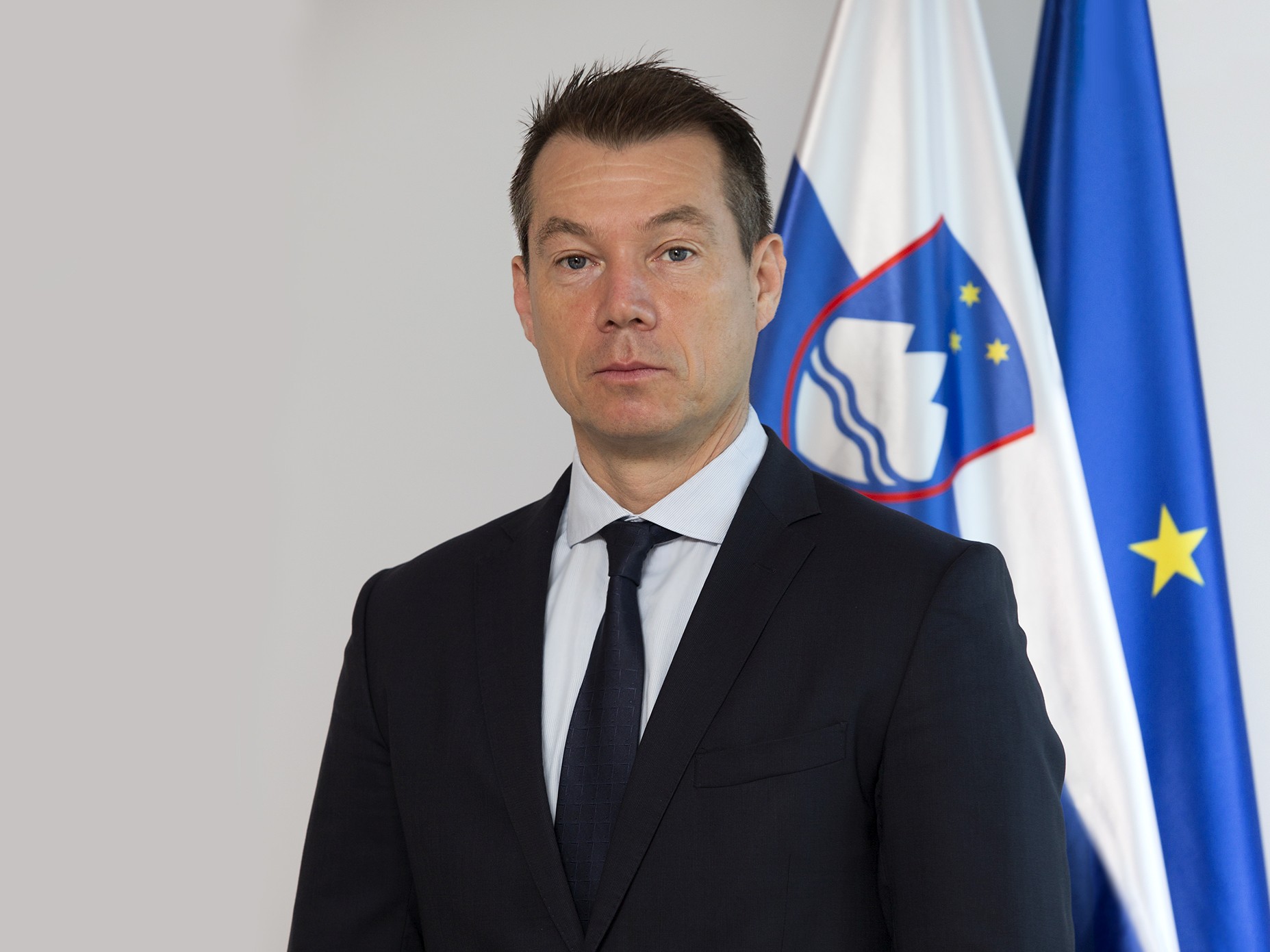 Uroš Lampret graduated from the Faculty of Economics of Ljubljana in 1997, and from the Faculty of Social Sciences, majoring in Political Science and Defence Studies, two years later. He has refined his expertise in a variety of training courses, particularly abroad, including courses at the Naval Postgraduate School in Monterey, the Baltic Defence College, the NATO School Oberammergau and the European Security and Defence College in Brussels.
He has been employed at the Ministry of Defence of the Republic of Slovenia since April 2000. During his career, he has served in various management positions within the Ministry – he was Head of the Euro-Atlantic Integration Division (2011-2013) and of the NATO Department (2009-2011) – as well as working for the Permanent Mission of the Republic of Slovenia to NATO as Advisor for Defence Policy and Planning (2003-2008). From 2013 to 2018, he headed the Defence Section of the Permanent Mission of the Republic of Slovenia to NATO in Brussels. Since August 2018, he has led the NATO Division at the Ministry of Defence.
Uroš Lampret was one of the first civilian representatives of the Ministry of Defence to serve in the NATO International Staff Secretariat (2002-2003), even before the Republic of Slovenia's full membership of the Alliance.
He is married and lives with his family in Ljubljana..