State secretary Nataša DOLENC, MSc.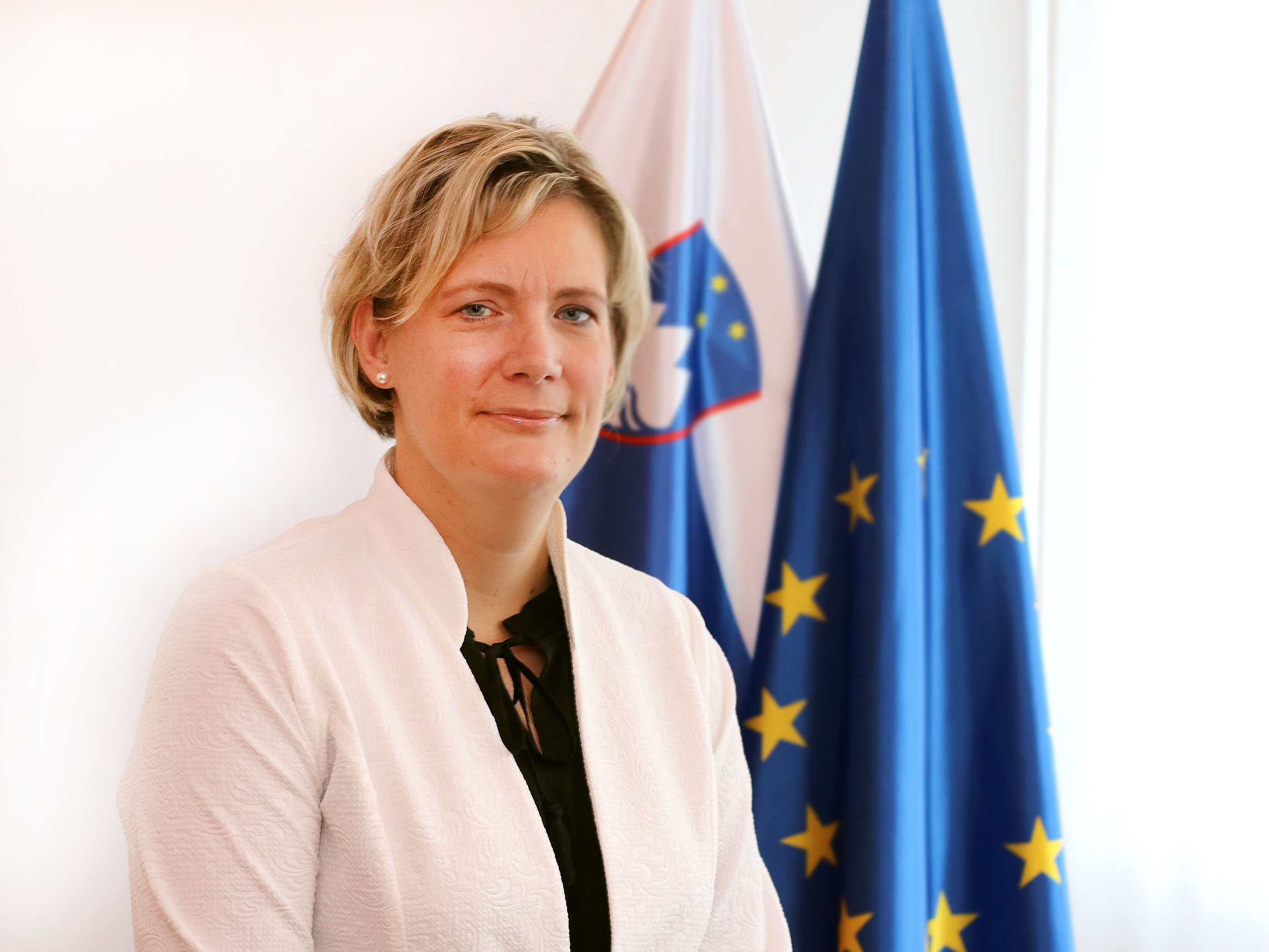 Nataša Dolenc, MSc., graduated in 2000 in Defence Studies at the Department of Political Science at the Faculty of Social Sciences. In 2005, she obtained a master's degree in Management of Non-Profit Organisations at the same faculty.
Since 2000, she has performed various tasks at the Ministry of Defence, related particularly to international cooperation in the field of defence. She was involved in observing the dynamics, as well as the political and security situation in crisis areas where the Republic of Slovenia contributed its defence capabilities. She also participated in the preparation of assessments, analyses and proposals to support strategic decision-making processes in the field of defence. In addition, she helped co-shape policies with regard to the EU Common Security and Defence Policy and NATO-related activities, and harmonise various materials to support strategic decision making of the MoD's leadership and of the Government of the Republic of Slovenia in the area of defence policy, and to support discussions in relevant working bodies of the National Assembly of the Republic of Slovenia. When Ms Dolenc acted as Head of the International Operations and Missions Division, she mainly harmonised and managed the preparations of various strategic documents, reports and bases for decisions related to defence policy with regard to the participation of the Slovenian Armed Forces and civilian experts from the field of defence in international operations and missions, and facilitated coordination with various stakeholders both at national and international level.
In 2015, she participated in a NATO military operation KFOR in Kosovo as a special political advisor to the KFOR commander. She received a Medal of the Minister of Defence for notable work achievements, an award for activities and preparations for the Slovenian presidency of the EU Council, and the NATO Non-Article 5 Medal.
She was the Director of the Government Office for the Protection of Classified Information prior to being appointed as State Secretary at the Ministry of Defence.