Damijan Jaklin, State Secretary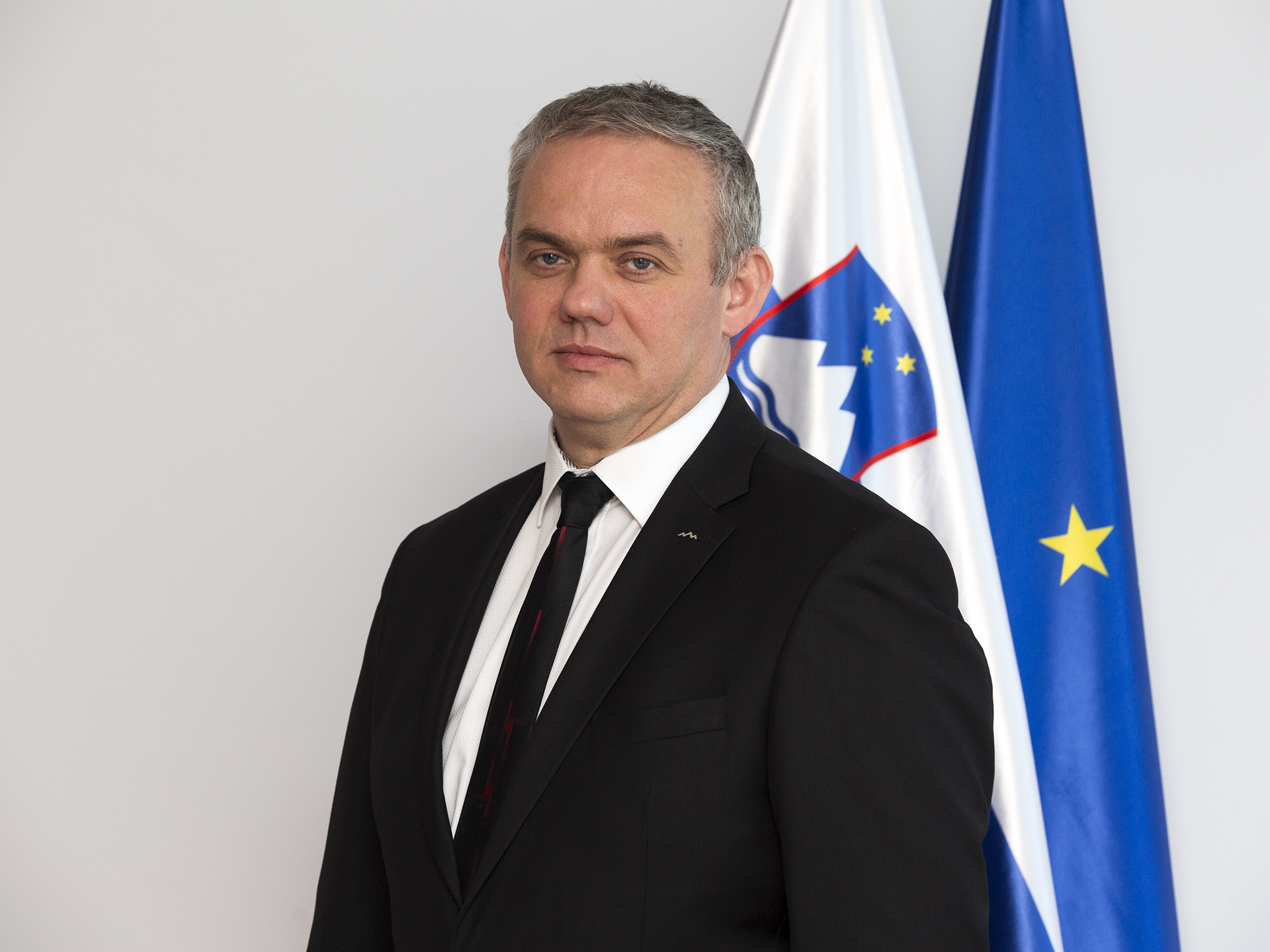 Damijan Jaklin was born on 14 April 1974 in Murska Sobota. He completed his studies at the Maribor Secondary Electro-Computer School in 1993, having majored in Electronics and Electrical Engineering. In 2002 he graduated from the University of Maribor Faculty of Economics and Business with a degree in Economics, majoring in Management, and in 2009 he completed a specialist programme in Management in the European Environment at the Koper Faculty of Management. In 2016, he earned a Master's degree in Management from the same Faculty.
After his first cycle of studies, in 2003, he took a job in the Tourism Association of Slovenia, where he worked as its Secretary General. He has been Mayor of Velika Polana Municipality since 2006.
He has been active in various fields. He was president of the Association for Sport, Tourism, Development and Culture of Slovenia at ŠTRK Slovenia, and a member of non-governmental organizations at local and regional levels.
In addition to regularly attending courses, he has also participated in a variety of training courses related to obtaining EU funding, project management and designing development programmes, and protection and rescue within the framework of firefighter training.
He did his military service in 1995 as part of the internal affairs authorities of the Republic of Slovenia in the Slovenian Police. He has been active in the field of protection and rescue as an operational firefighter for many years, and has earned the rank of Grade II Senior Fire Officer. He is commander of the Fire Department of the Velika Polana Municipality, and sub-commander of the Pomurje Regional Fire Command.
He has received several awards and decorations in the field of firefighting, including the 2018 Grand Plaque for Cooperation.