Žan Mahnič, State Secretary for National Security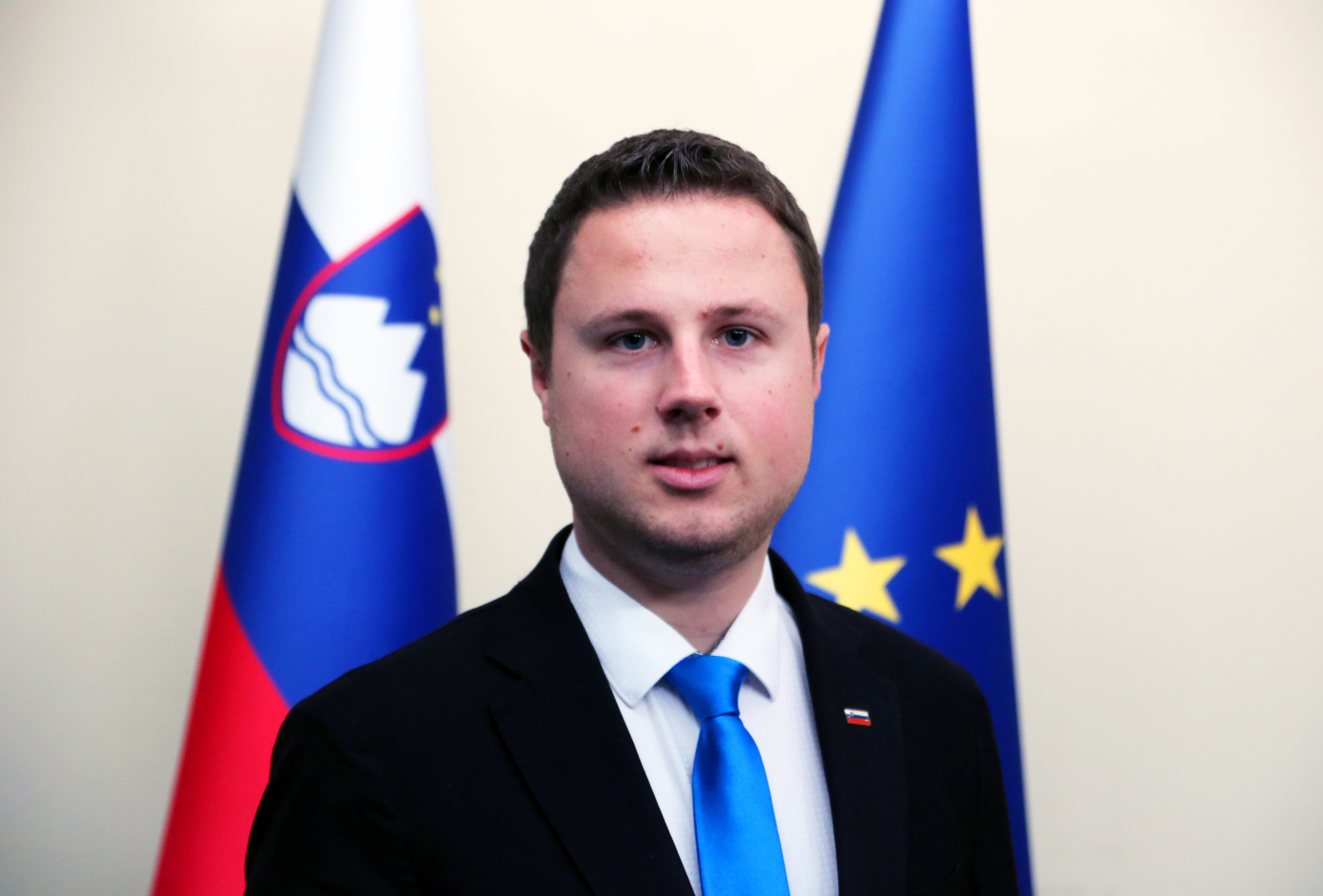 Žan Mahnič was born on 12 January 1990 in Kranj. Having attended primary school in Gorenja vas, he was educated at Škofja Loka general upper secondary school where, in his fourth year, he was member of the school's student group.

He then enrolled in defence studies at the Faculty of Social Sciences, University of Ljubljana, where, in his second year, he was member of the Faculty's Student Council. The title of his diploma thesis was "Potential methods for the augmentation of the Slovenian Armed Forces in a changed security situation". He is currently enrolled in defence studies as part of a master's programme. As a student he gained experience working in the business sector.

In 2008, he joined the Slovenian Democratic Party and has been an active member ever since. In 2009, he was for the first time elected to sit on the Executive Committee of the Slovenian Democratic Youth, a section of the Slovenian Democratic Party. For two years he was vice-president of the Slovenian Democratic Youth, and since 2015 he has been its president.

As a member of the party's Expert Council, he is the vice-chair of its defence committee. Since 2010 he has been a member of the Gorenja vas – Poljane Municipial Council.

He was elected deputy of the National Assembly of the Republic of Slovenia in the 2014 snap election and was chair of the parliamentary defence committee from 2015 to the end of this term. In 2018, he was re-elected to the National Assembly of the Republic of Slovenia, where he was deputy chair of the Commission for the Oversight of Intelligence and Security Services. His work in the National Assembly focused on defence and security issues, youth, and topics associated with his local community.