Head of the Prime Minister's Office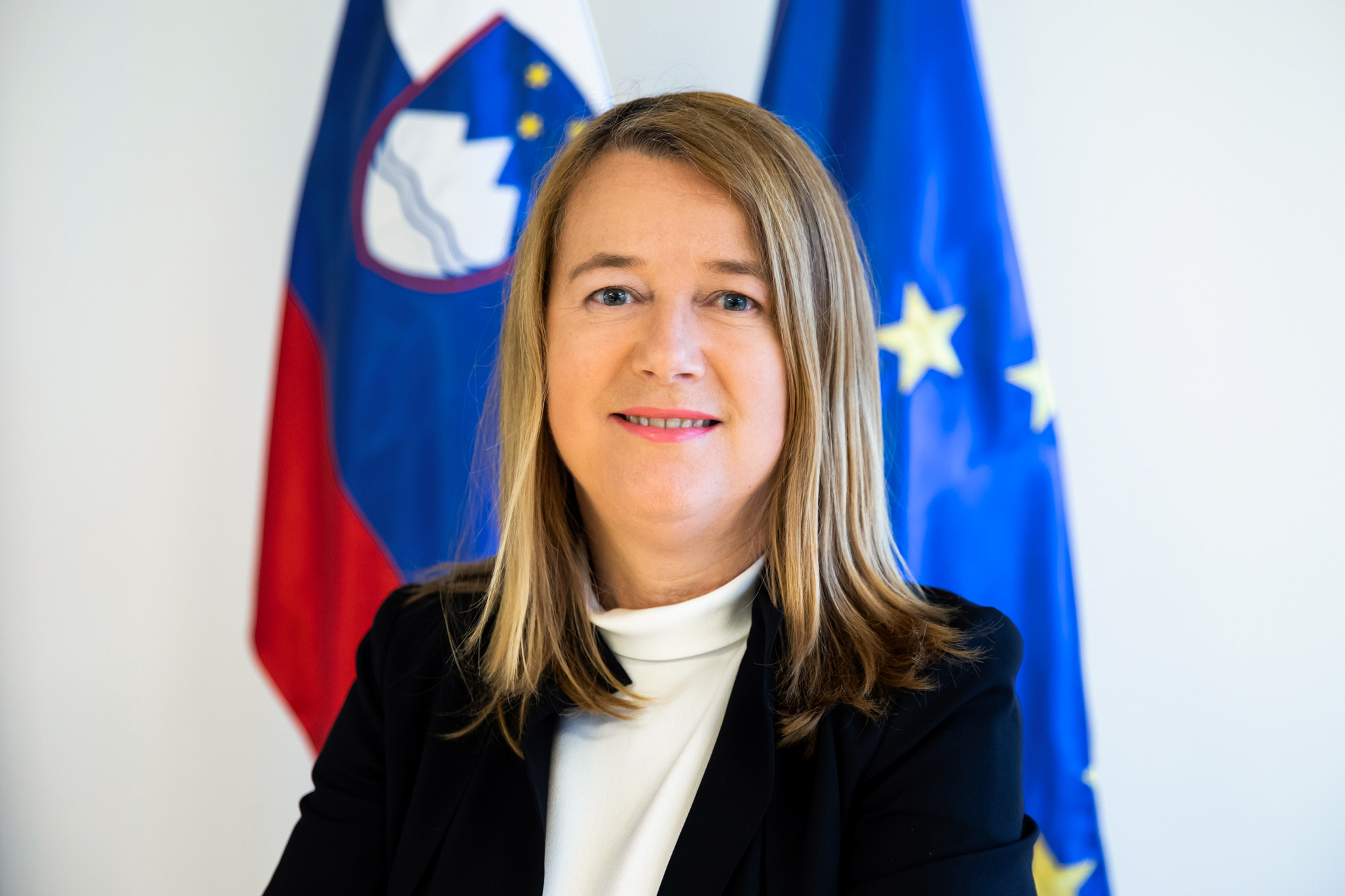 Petra Škofic, born in 1966, graduated from the College of Administration (now Faculty of Administration) in Ljubljana, majoring in public administration. She has spent most of her career in public relations. In the period between 1988 and 1990 she was the organisational secretary at the Republican Conference of the League of Socialist Youth of Slovenia (RK ZSMS) and public relations consultant in the Liberal Democratic Party and Liberal Democracy of Slovenia (1990–1997), in the National Assembly (1994–1997, contract-based work), at the Ministry of Culture (1997–2006), the Ministry of the Interior (2008–2011) and the Ljubljana Puppet Theatre (2011–2013, 2014–2022).
Between 2013 and 2014, Škofic headed the Minister's Office at the Ministry of Culture. She was also a member of the council of the Cankarjev dom cultural centre, the RTV Slovenia Council and the management board of the Brdo State Protocol Services. On the occasion of the 200th anniversary of the birth of the poet France Prešeren, she coordinated the work of the government committee for the preparation and implementation of the Year of Prešeren. She participated in the preparation of national celebrations, in a campaign aimed at preventing domestic violence, and in a campaign to raise awareness of the sexual abuse of children, at the Ministry of the Interior. She designed the project This Merry Day of Culture, which takes place on 3 December, the birthday of France Prešeren, when Slovenian cultural institutions open their doors to visitors free of charge.