mag. Bojan Pograjc, State Secretary for Military, Defence and Foreign Affairs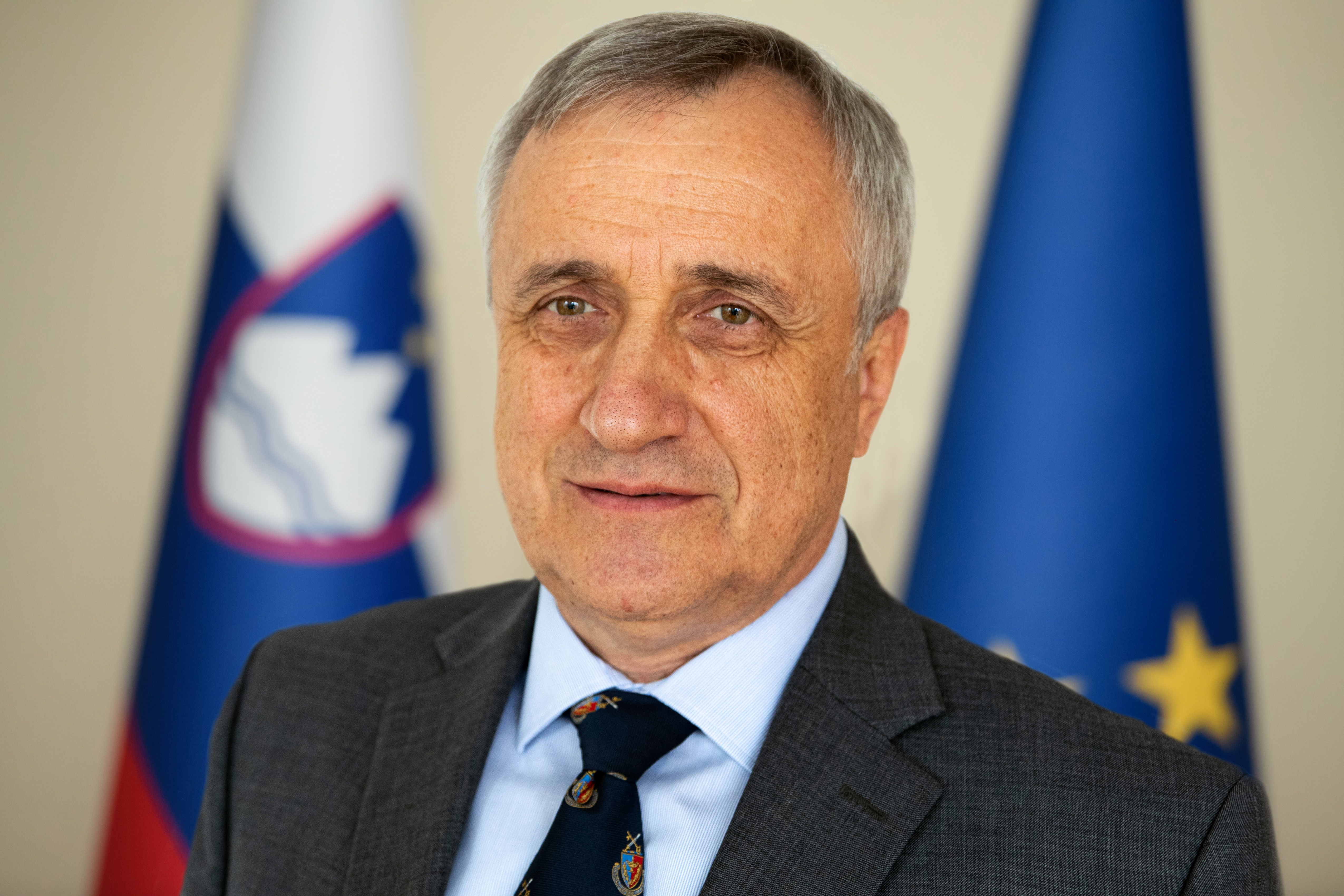 Brigadier Bojan Pograjc was born in 1961 in Ljubljana. He holds a university degree in political sciences (defence studies' programme) and earned a master of science degree in national security strategy at the National War College of the National Defence University in the USA. He also completed an international defence resource management course at the Defence Resource Management Institute at the Naval Postgraduate School in the USA, an advanced course for logistics officers at the United States Marine Corps University, General Staff military education and training at the Command and Staff School of the Slovenian Armed Forces and a course for generals, admirals and ambassadors at the NATO Defence College.
He started his military career as reserve officer, air defence platoon commander of the National Civil Protection Headquarters covering force. After 1991, he held a position at the Logistics Directorate of the Ministry of Defence for a shorter period and subsequently performed staff and commander duties at all military leadership and command levels in the Slovenian Armed Forces. He was also assigned as Commander of the 1st Brigade, Commander of the SAF Doctrine, Development, Education and Training Command and Chief of Staff of the SAF General Staff. In 2000, he was State Secretary at the Ministry of Defence, responsible for NATO, defence logistics and the Slovenian Armed Forces, while in 2012 he was appointed Deputy Commander of the NATO Force in Kosovo serving there for 13 months.
He was promoted to the rank of brigadier in 2006, while since 2009 he has performed formation duties as major general.
He received numerous decorations at home and abroad, among others the Order of General Maister, the Order of the Slovenian Armed Forces, the Legion of Merit of the US Armed Forces and the Badge of Honour for outstanding deeds of the Bundeswehr, the Armed Forces of the Federal Republic of Germany.