State Secretary for Culture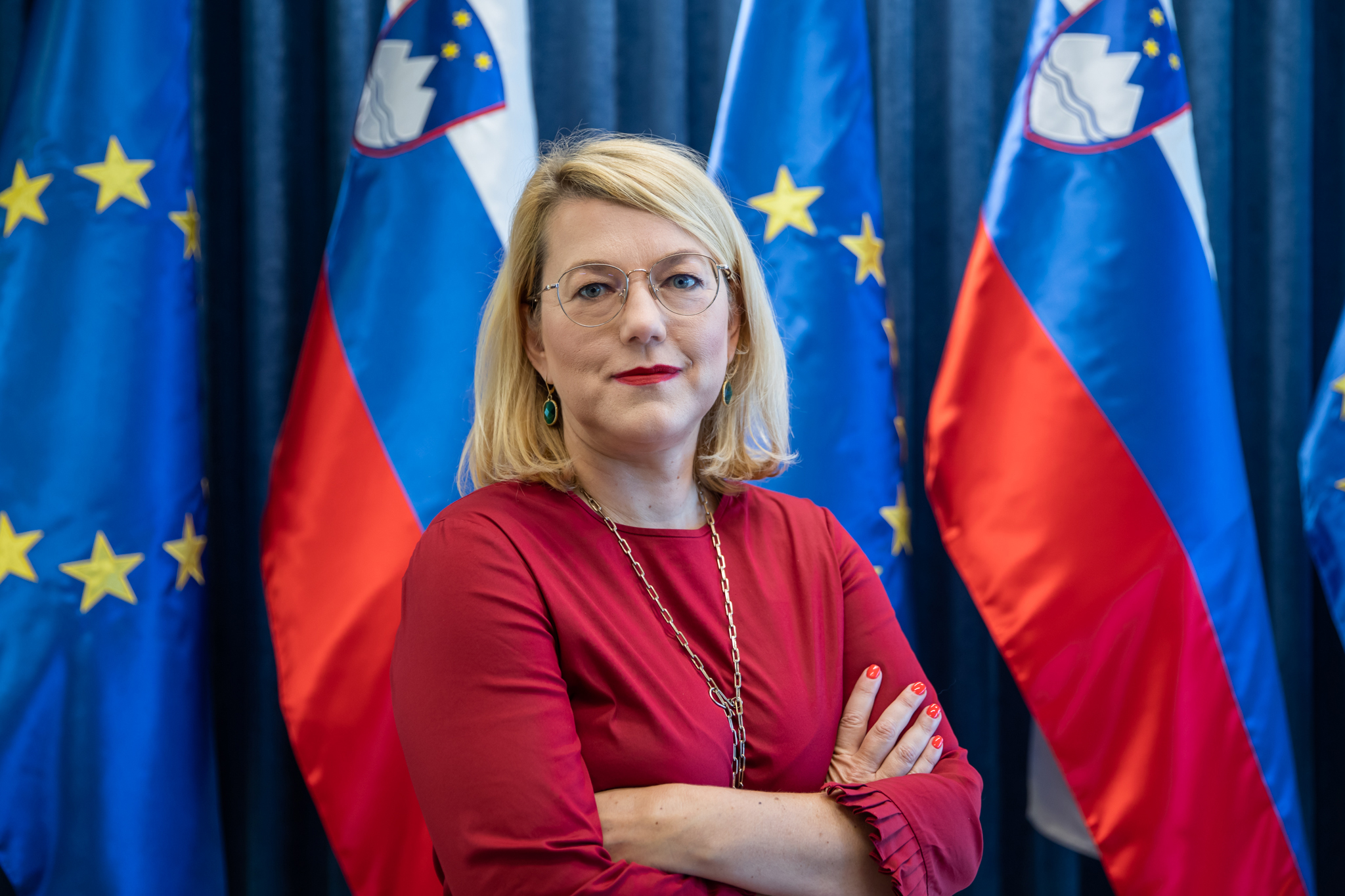 Author: Žan Kolman / UKOM
Dr Širok was born in 1975. From 2011 to 2021, she headed the Museum of Contemporary History of Slovenia (MNZS). Under her leadership, it developed into a modern social space that presented the Slovenians' history of the 20th century to the general public in a multifaceted manner. As head of the museum, she participated in a number of European projects in the field of culture. Later, as coordinator, she took part in the implementation of the programmes of the European Capital of Culture Nova Gorica–Gorizia 2025 cross-border project. She is actively involved in the work of the International Council of Museums (ICOM) and is a member of the Council of the International Committee for Memorial Museums in Remembrance of the Victims of Public Crimes (ICMEMO) and of the ICOM Standing Committee on Ethics (ETHCOM). In 2019, the European Parliament approved her as a member of the academic council of the House of European History in Brussels, where she is still active today.
As an assistant professor of recent and contemporary history, Dr Širok participated in the scientific research group at the Department of Sociology of the Faculty of Arts, University of Ljubljana, and since 2021 has been lecturing in cultural history at the University of Nova Gorica.
She engages in research in history, museology, heritage and oral history, studies on borders and nationality, and studies of collective memory. She publishes in Slovenian and international scientific journals.
Dr Kaja Širok holds a university degree in history and Italian language and a doctorate in cultural history. She studied in Bologna and Rome. She is committed to creating participatory, responsible and inclusive social environments that work for the benefit of the public and for the needs of all citizens.