State Secretary for National and International Security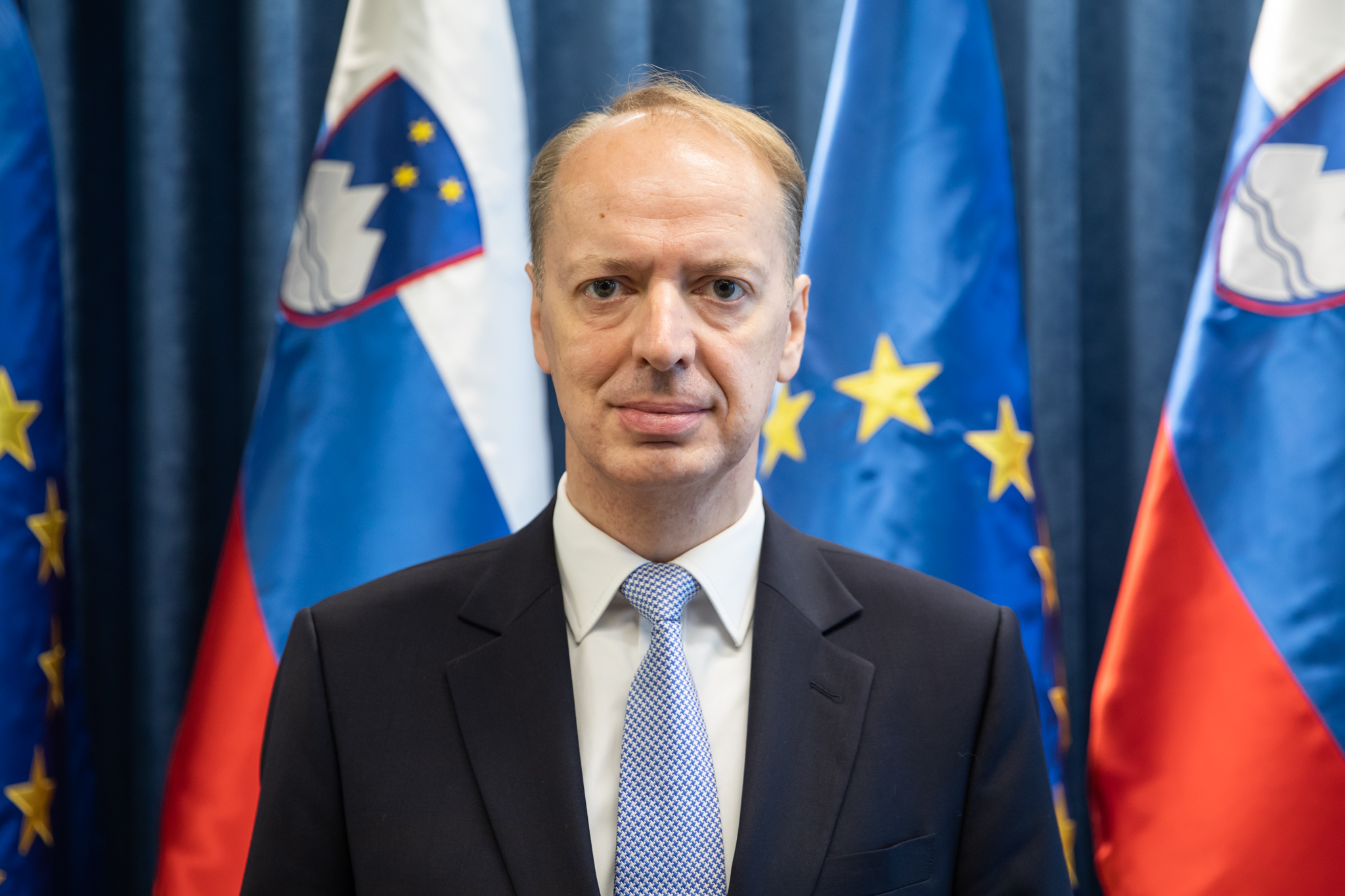 Author: Žan Kolman / UKOM
Dr Benedejčič was born in 1970 in Ljubljana. He has had numerous postings abroad, and has dealt with security issues throughout his diplomatic career. From 1998 to 1999, during Slovenia's membership, he served as an Alternate Representative in the United Nations Security Council. As Ambassador to Moscow from 2005 to 2008, he participated in the Slovenian Presidency of the Organization for Security and Cooperation in Europe and the first Slovenian Presidency of the Council of the European Union. From 2011 to 2015, he was a Permanent Representative on the North Atlantic Council in Brussels, and from 2015 to 2019, the Permanent Representative of Slovenia to the United Nations, the OSCE and other international organisations in Vienna.
Dr Benedejčič chaired the General Working Group of the Wassenaar Arrangement on Export Controls for Conventional Arms and Dual-Use Goods and Technologies (2017), the Open Skies Consultative Commission (2017) and the OSCE Forum for Security Co-operation (2018). From 2016 to 2018, he was also the Governor of the Republic of Slovenia in the Board of Governors of the International Atomic Energy Agency. Based on this experience, in 2019 he was appointed Special Envoy of the Foreign Minister for the control of conventional arms, chemical and biological disarmament and nuclear non-proliferation. In 2021, he chaired the EU Working Party on Terrorism (International Aspects) (COTER).
Between 2001 and 2002, Benedejčič was the Prime Minister's Advisor for International Relations, and between 2002 and 2003 he was the Adviser to the President of Slovenia on Foreign Affairs. From 2009 to 2011, he was the Director-General of the Directorate for Global Issues and Multilateral Political Relations at the Ministry of Foreign Affairs. During this period, he also chaired the Interdepartmental Working Group of the Republic of Slovenia for NATO, as well as the Board of Directors of the ITF Foundation for Strengthening Human Security. He graduated from Harvard University and obtained a PhD at the University in Ljubljana. He is the author of several publications, including the scientific monograph Rusija in slovanstvo: med velikodržavnostjo in vzajemnostjo (Russia and Slavdom: Between Statism and Reciprocity).