doc. dr. Dejan Valentinčič, State Secretary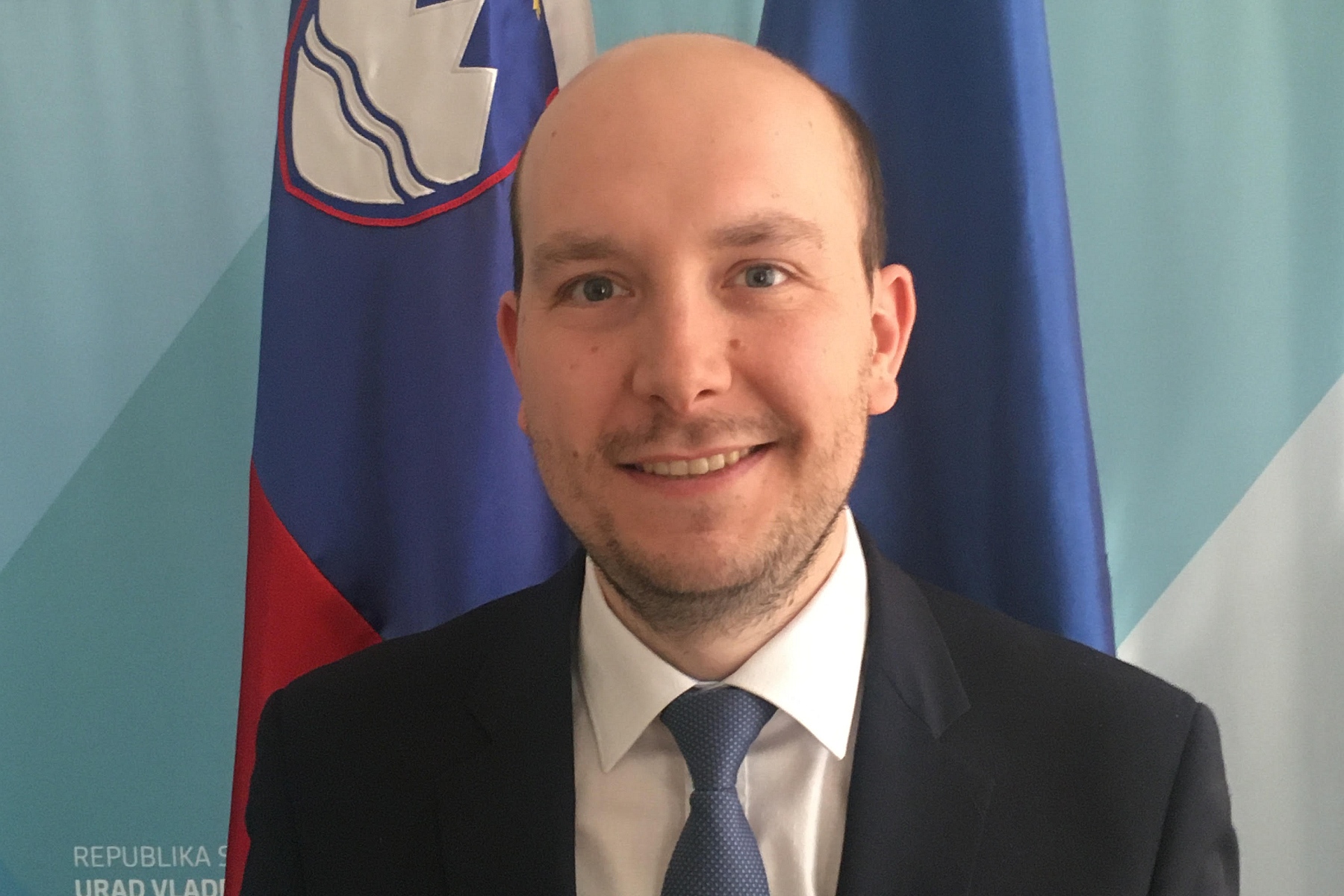 Doc. dr. Dejan Valentinčič has been State Secretary at the Governmental's Office for Slovenians Abroad since March 14th 2020. He teaches part time at School of Advanced Social Studies (SASS) as an asistant professor of political science. Besides that he is also an assistant professor of constitutional law and human rights at New University, School of Governmental and European Studies (SGES). He is also the head of the research group of the Institute ASEF. In the frame of the institute he is also the head of the research projekt »Mitigating the effects of brain drain and enhancing the brain's circulation mechanism«.
Dejan Valentinčič, born in 1987, obtained both his LL.B degree and LL.M degree with honours from the European School of Law in Nova Gorica and his PhD from the School of Advanced Social Studies in Nova Gorica. In the past he was employed as a teaching assistant at SGES, legal consultant at the Slovenian Environment Ageny, junior researcher at SASS, clerk at Court of Appeals in Koper and as a a secretary in two minister's cabinets at Government's Office for Slovenians Abroad. During his studies he was a stagier in the European Parliament. At that time he has spent three summers in Klagenfurt (Celovec), where he was a journalist at the Nedelja, Slovenian minority's newspaper. Since then he has been writing for various newspapers. He is also active in many non-governmental organizations.
During the years, the main fields of his research, teaching and writing were minority law and policies, migration law and policies, the status of Slovenians abroad and minorities in Slovenia, actual migration trends, brain circulation and inter-ethnic integration. He is constantly visiting Slovenians all around the world. In the past years he was also lecturing and researching at Harvard University - Center for European Studies, Santa Clara University, Cleveland State University, all USA, and Pontificia Universidad Catolica Argentina in Buenos Aires.
He is the author of research monograph "Resia: A valley and its people between Slovenian, Italian and its own identity", of many scientific articles and papers and co-author of three books.