State Secretary Natalija Kovač Jereb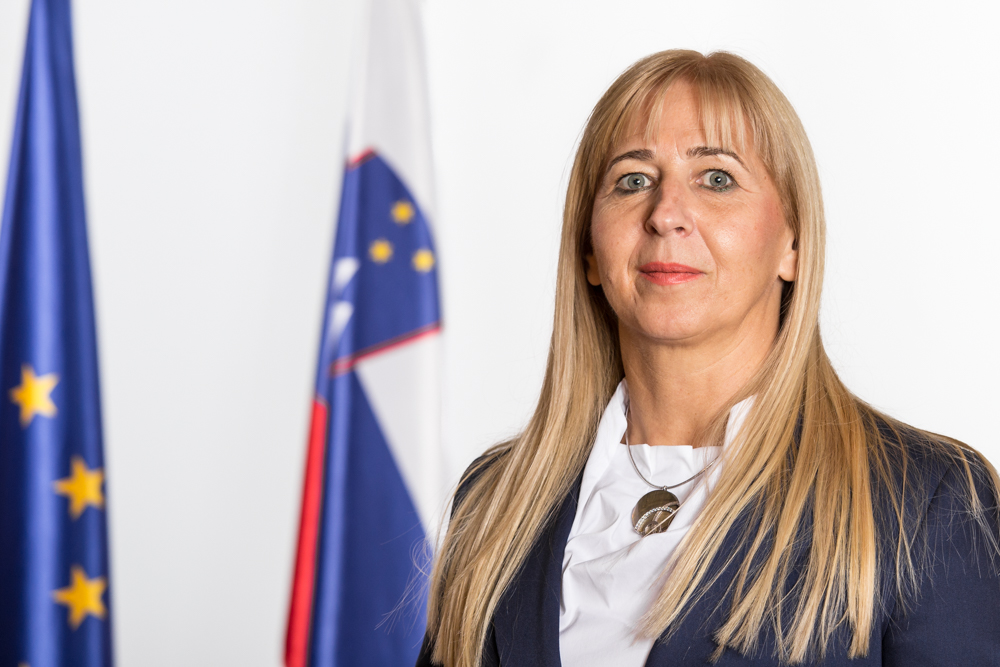 Natalija Kovač Jereb, born 13 October 1967, holds a university degree in economics. She comes from Idrija and has an adult son. She was a higher financial inspector in the Financial Administration of the Republic of Slovenia. In recent years, she has worked primarily in the field of tax base assessment, asset declaration and taxation of unexplained sources. She participated in financial investigations conducted under the Confiscation of Proceeds of Crime Act.
Prior to this, she worked for Mercator in Idrija and Kompas Hertz and in 1992 took up employment with the Municipality of Idrija. In October 1992, she passed the professional examination in finance and tax activities, specialising in public revenues, at the Ministry of Justice and Administration. From 1996 to 2018, she worked as a tax inspector. In 1999, she passed the professional examination for tax inspectors at the Ministry of Finance. She also passed the examination for conducting minor offence proceedings and related decision-making for candidates with completed university education (level VII). During her career, she has regularly attended training courses organised by the Administration Academy, the Faculty of Economics – CISEF, and the Association of Accountants, Financial Experts and Auditors of Slovenia, along with other courses on taxation of natural and legal persons. In September 2018 the Government appointed her State Secretary at the Ministry of the Interior and in October 2018 State Secretary at the Ministry of Finance.