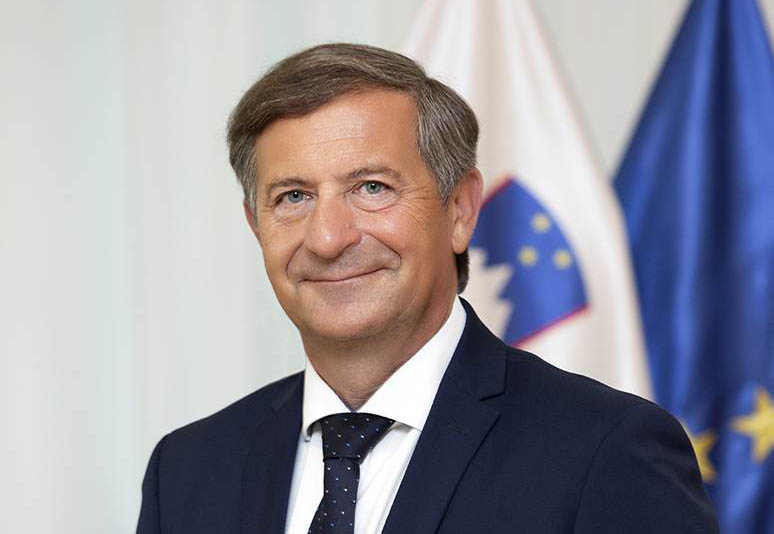 born 21 June 1960
holds a bachelor's degree in law
Passed the matura exam at the grammar school in Kranj. In 1985 he graduated from the University of Ljubljana's Faculty of Law, then was employed until 1990 in the business sector. From 1995 to 2000 he served as director of the expert service of the Office of the Human Rights Ombudsman of the Republic of Slovenia, and as head of the Ombudsman's private office. In 2001 he was appointed state secretary for justice administration at the Ministry of Justice, a duty which he performed until 2004. In 2004 he became Minister of Defence. He served in that office until the end of the normal term in 2008. During that period he presided over the summit of NATO ministers (Portorož, 2006) and during the Slovenian presidency of the EU Council he contributed significantly to the shaping of European defence policy. Since 2005 he has been president of the Democratic Party of Pensioners of Slovenia (DeSUS). In 2008 he became Minister of the Environment and Spatial Planning (until 2010), and in February 2012 he was appointed Minister of Foreign Affairs and one of the deputy prime ministers of the 10th Slovenian Government. He also served as Foreign Minister and Deputy Prime Minister in the 11th and 12th Slovenian Governments.
He has written numerous articles on the protection of fundamental human rights, the functioning of the justice system and security issues. He has frequently lectured at various expert seminars and consultations at home and abroad.
He is married and has two daughters. He speaks French, English, Croatian, Serbian and German.