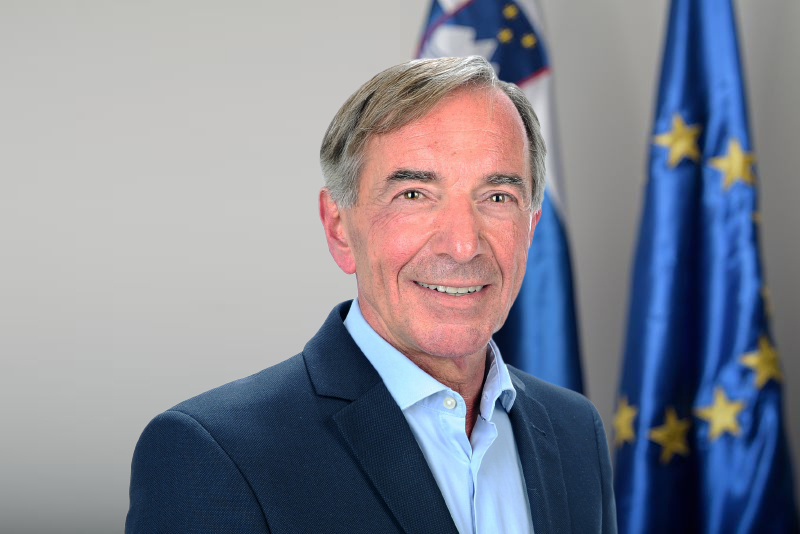 Born on 9 April 1954
Doctor of Organisational Sciences
Iztok Purič graduated from the College of Organisational Sciences (today, the Faculty of Organisational Sciences) in 1985 in Kranj, where he also completed his Master's degree in 1996. In his work, Purič discovered that the business operations of companies and other organisations are becoming increasingly more complicated in the new, changed conditions of a turbulent and unpredictable environment. To make Slovenian companies more competitive was challenging for managements, and particularly stimulated the search for new ways of integrating and motivating staff to attain higher business efficiency. These were the reasons that led Purič to doctoral studies, which he completed in 2003 with a doctoral dissertation entitled Udeležba pri dobičku podjetja kot oblika industrijske demokracije (Participation in company profits as a form of industrial democracy).
Purič has been primarily involved in adult education, the management and guidance of HR tasks in companies, and planning, organising, managing and supervising the course of work processes. He was the director of the HR departments in the companies Žito (1986–1988) and Exoterm (1988–1998), and was later employed at the State Protocol Services of the Republic of Slovenia (Javni gospodarski zavod Protokolarne storitve Republike Slovenije) at Brdo pri Kranju. He was initially head of the technical sector (1998–2000), and later its director for 12 years, also at the time of the exceptionally challenging project of Slovenia's Presidency of the Council of the European Union.
In addition to his professional duties, his ongoing education has been closely linked to research activities. His personal bibliography includes over 50 works, including three original scientific articles, expert articles, scientific contributions published at conferences, reports and studies.