Minister of the Environment and Spatial Planning
Please note that this website is still under construction and that some of its contents may be incomplete. Thank you for your understanding.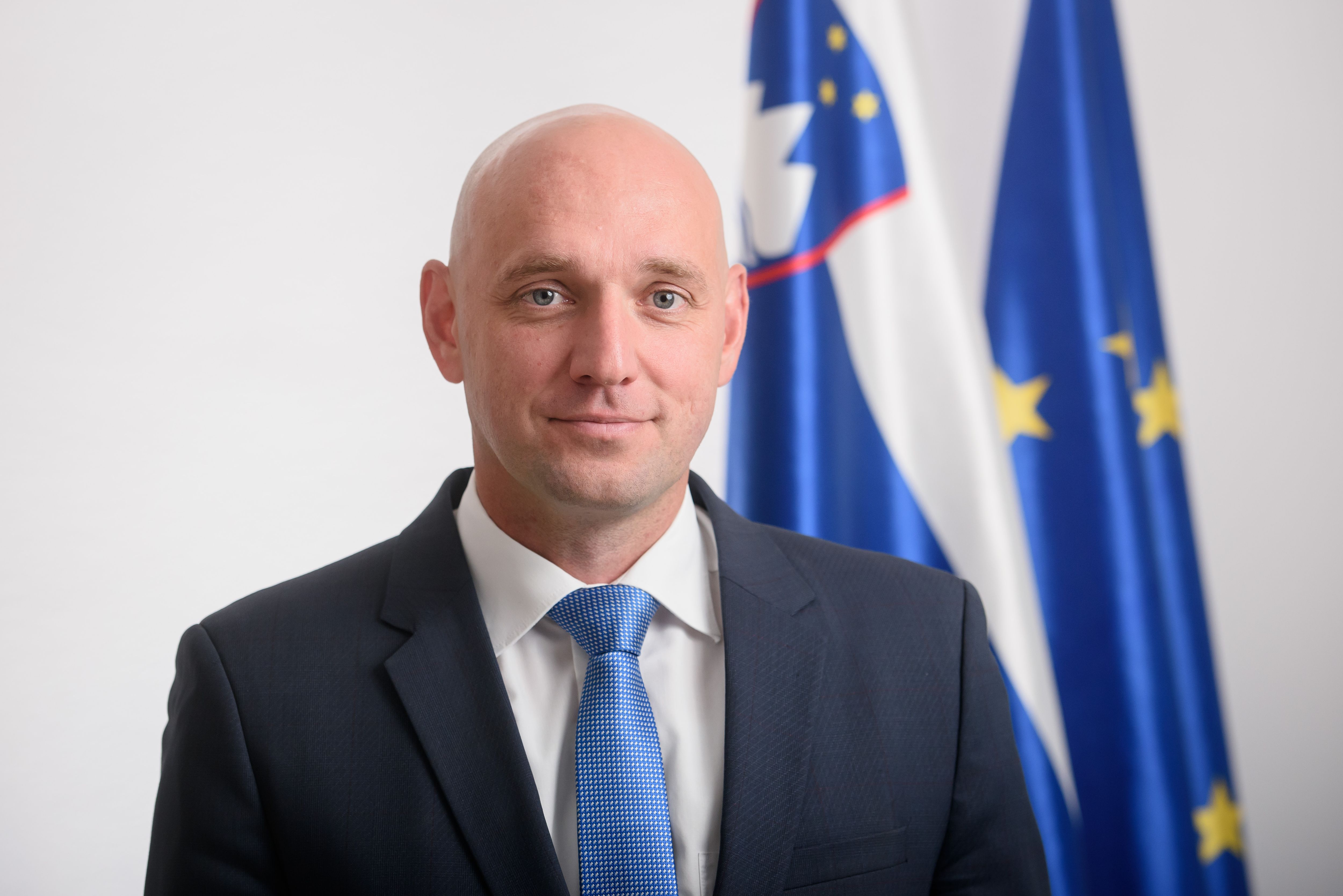 Simon Zajc
Simon Zajc has a degree in criminal justice and security. Until his nomination as Minister, he was a state secretary responsible for environment. He is a member of the inter-ministerial working group for the implementation of the final judgement of the arbitration tribunal on the border between the Republic of Slovenia and the Republic of Croatia, the head of the negotiating team that will represent the Republic of Slovenia in negotiations with Austria regarding the possibility of filing a compensation claim against the company responsible for the flooding of the Drava river in 2012, and the head of the inter-ministerial working group for the harmonisation of legislation upon ratification of the amendment adding the right to drinking water to the Constitution of the Republic of Slovenia. Earlier he held the office of deputy to the National Assembly of the Republic of Slovenia. As the Vice-Chair of the Agriculture, Forestry and Food Committee, he focused on the development of Slovenia's agriculture and the revival of the forest-wood chain, and was a public advocate for the regulation of cannabis.

Prior to his election to the National Assembly, he was a sole proprietor and later a co-owner and director of UPLU d.o.o., whose primary activity is video production. He established the company after many years of work in the media world. He was a member of the Ceh za smeh team, and worked as a journalist for Radio Gama MM, Paprika TV, Cosmopolitan magazine, Net TV and Radio Orion. Simon Zajc is also a volunteer firefighter.